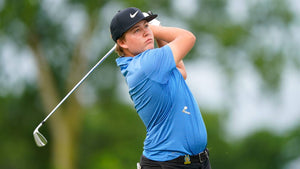 Summerhays' Summer Continues at Inverness, SentryWorld
In a recent article over at USGA, Michael Trostel (senior content producer for the USGA) highlights the success of the Summerhays family in the golf world. 
"Several households can lay claim to the title of "First Family of Golf," including the Nicklauses, Haases, Turnesas and Morrises (of Old and Young Tom fame). But you'd be hard-pressed to find a unit that has had more success in the past few years than the Summerhays family of Utah.
Golf is in their blood. It started in the 1930s and '40s, when Pres Summerhays was the head golf coach at the University of Utah. One of his sons, Bruce, won three events on the PGA Tour Champions and earned more than $9 million in prize money.
Another one of Pres' sons, Lynn, was captain of the golf team at Utah and had two sons of his own: Daniel, who has played eight years on the PGA Tour, earning top-10 finishes in both the U.S. Open and PGA Championship in 2017; and Boyd, who won 20 professional tournaments and is now a swing coach for several Tour players, including Tony Finau.
If that golf lineage isn't impressive enough, the best may be yet to come.
Boyd's son, Preston, 16, and daughter, Grace, 15, qualified for the U.S. Junior Amateur and U.S. Girls' Junior, respectively, in 2019. That is the first time a brother and sister have played in those championships in the same year since Scottie and Callie Scheffler in 2012."
- Michael Trostel
To read the entire article, head on over to USGA now!
---